...Click

here

 for DHL Rush: Part I (App Concept)
DHL Rush: The Idea
A RUSH delivery service in the major cities.

Solution
DHL's very own bicycle messengers in its logistics supply chain, for intra-city deliveries (can be availed through an App).
In simple words, an Uber of Bicycle Messenger services

.
DHL Rush: Proposed Branding for Bicycles and Packages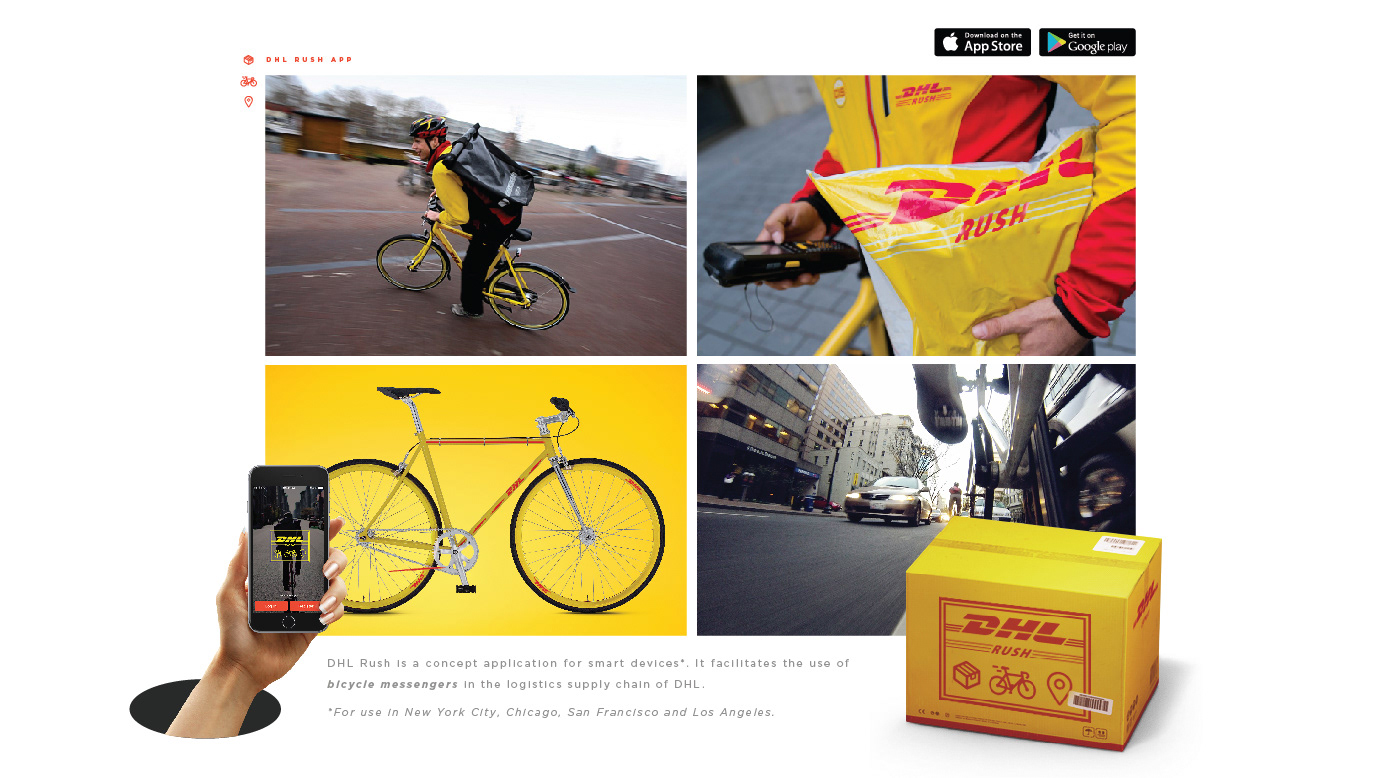 Press Ads: Launch in major cities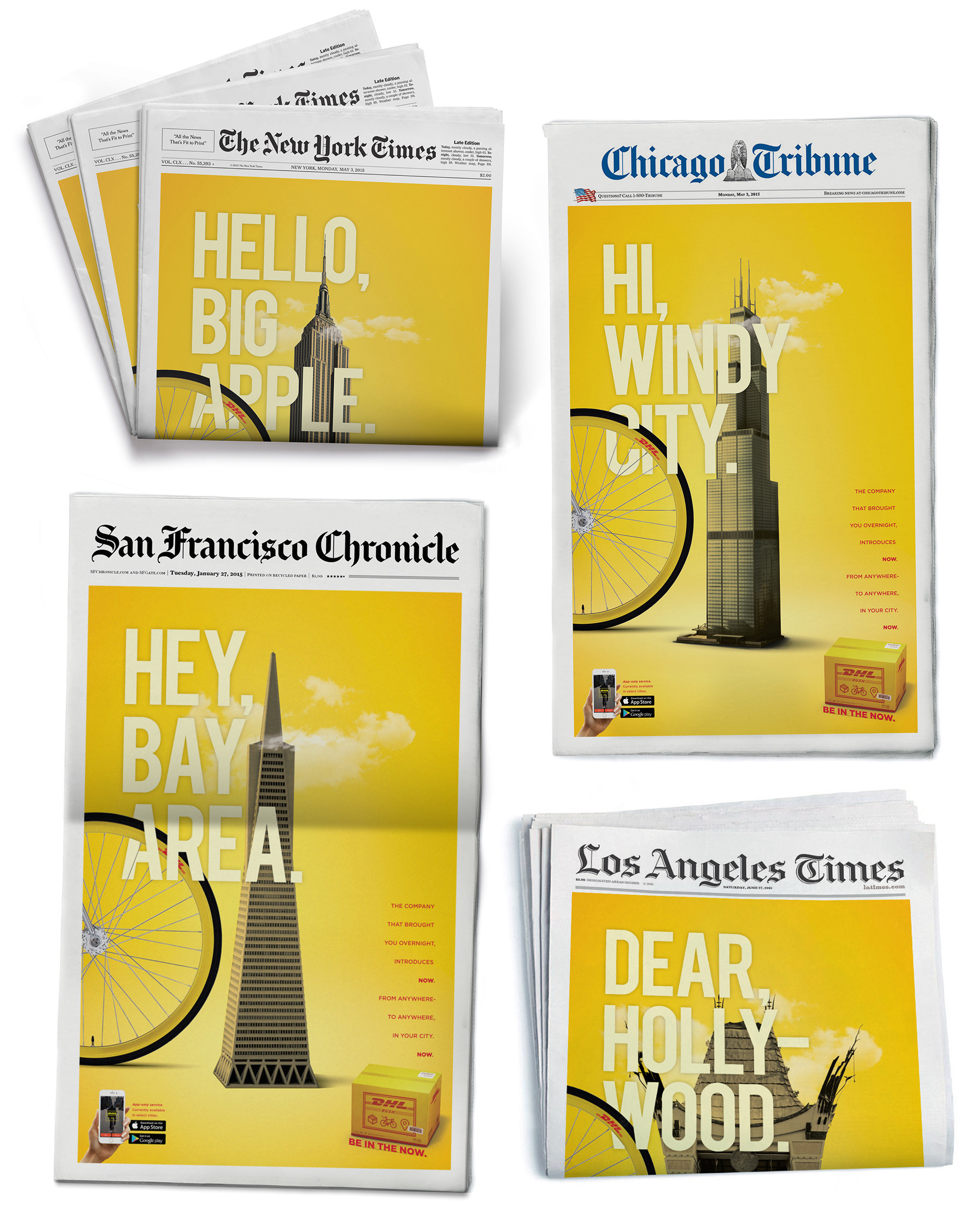 PR Stunt: Recruitment Ads on job portals invite people for Five Boro Bike Tour NYC Challenge. The banner ads lead to microsite to register.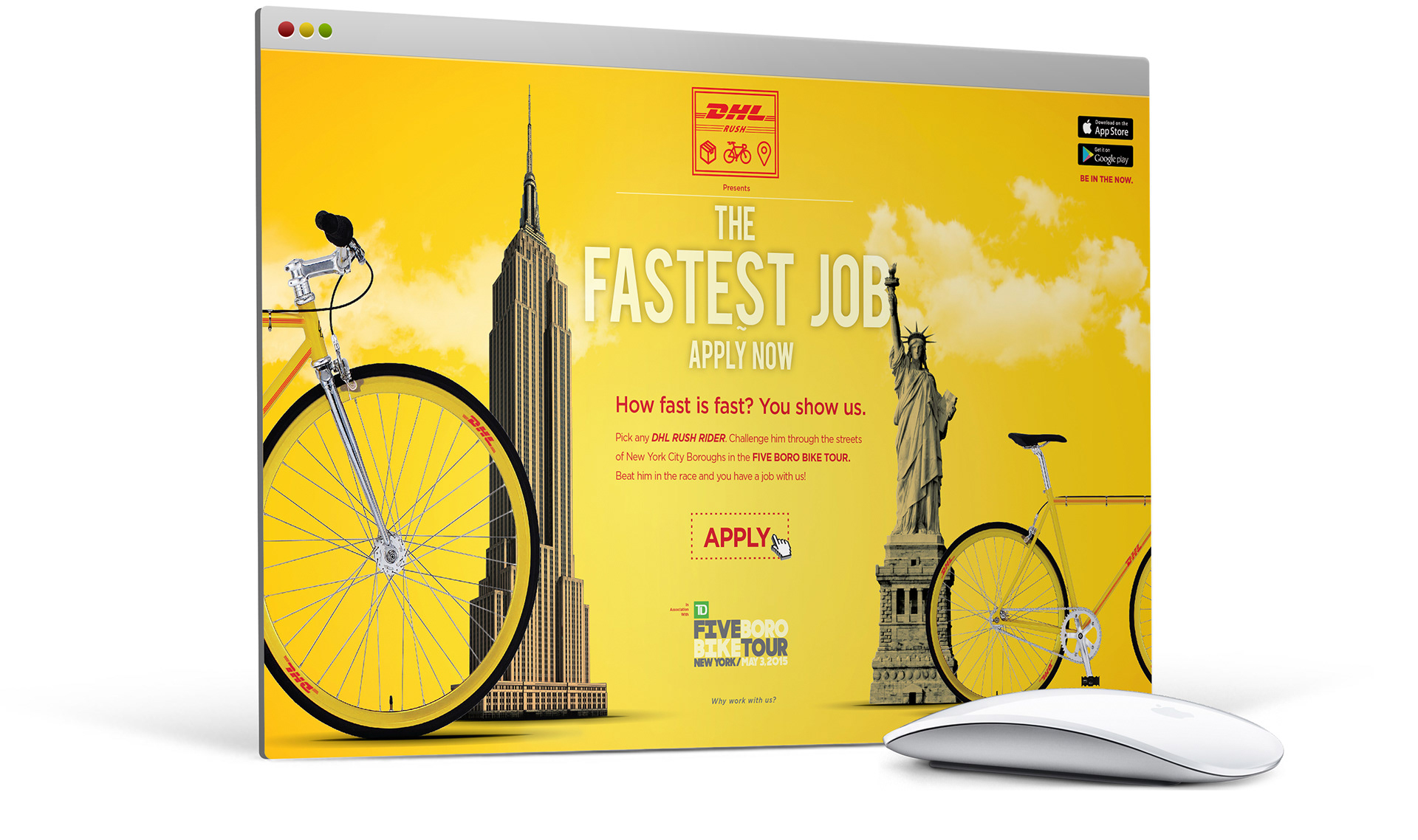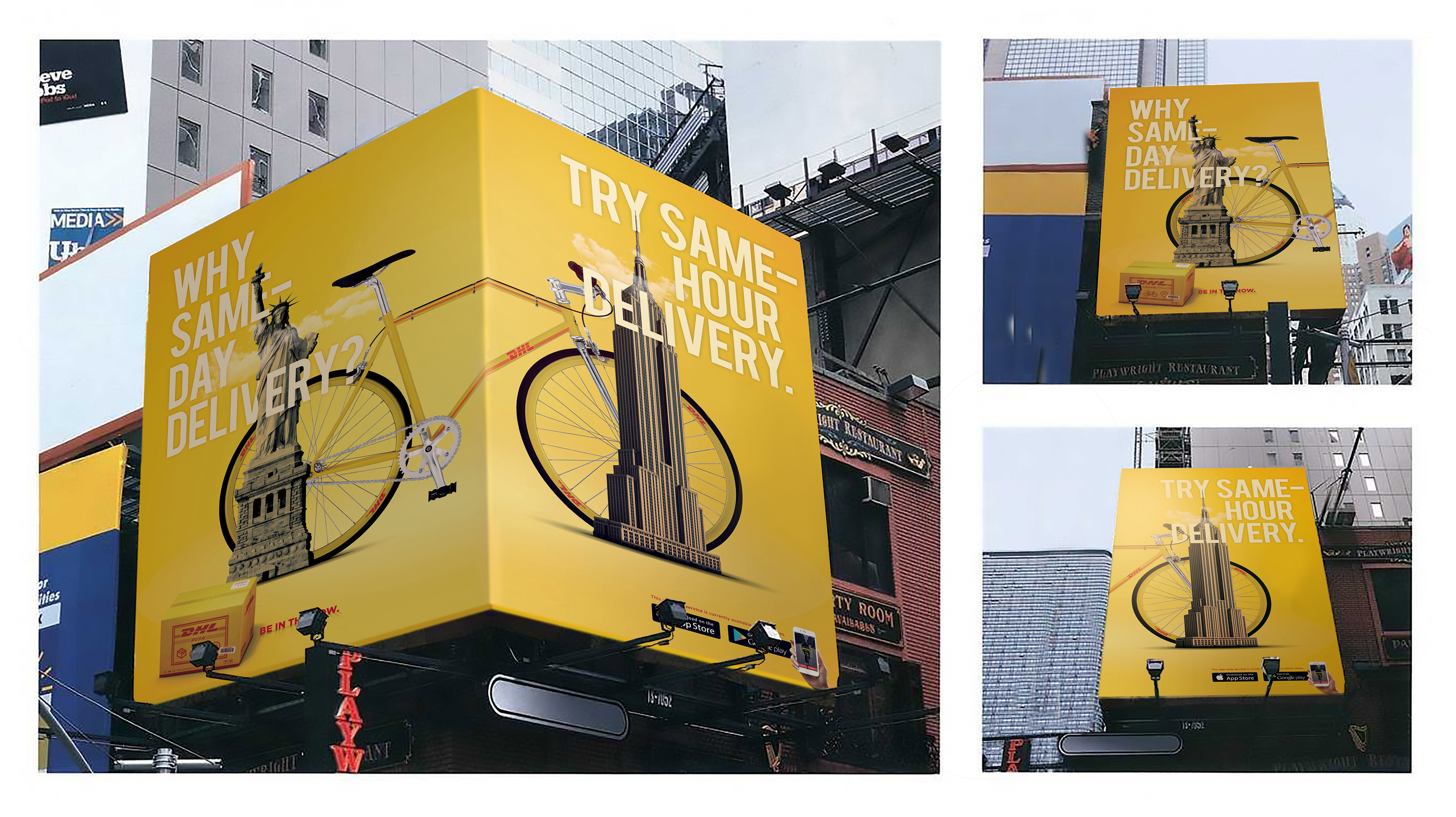 Outdoor Ads: San Francisco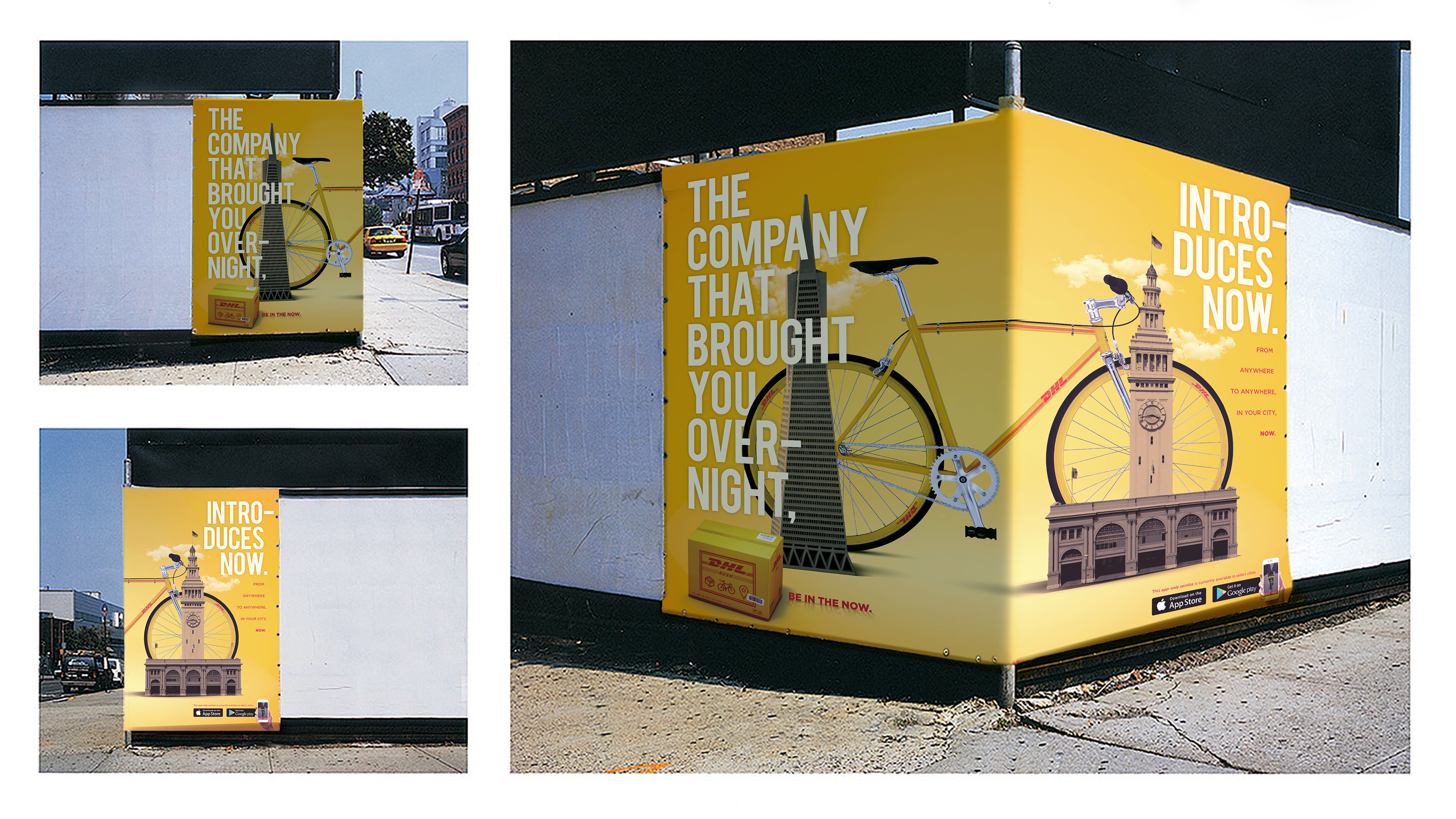 Outdoor Ads: Los Angeles & Chicago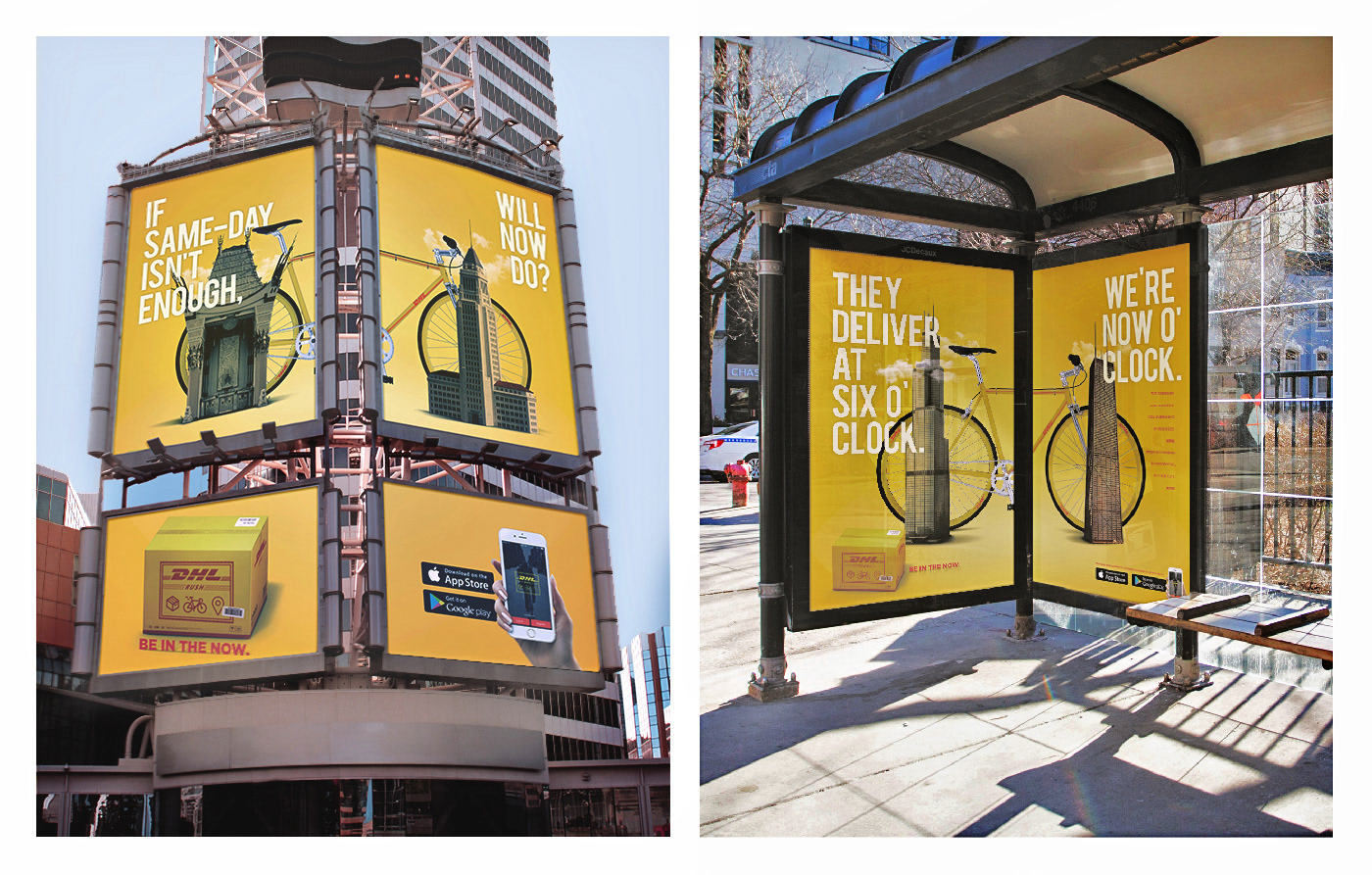 Credits
AD: Rushil Nadkarni, Kai Kazuto
CW: Rushil Nadkarni
School: Savannah College of Art & Design